Openings to the Inclusion of Muslim Minorities in Today's Democracies
ERC Consolidator Grant Awarded December 2020
Project Period: September 2021-August 2026
Grant: Euro 2 million
PI: Elisabeth Ivarsflaten, Professor of Political Science, University of Bergen
At the heart of contemporary politics in the old democracies in Europe and North America is a significant puzzle. How come the far right, advocating a nativist agenda particularly opposed to Muslims and Islam, is advancing at a time when public opinion research documents stability or decline in illiberal values in these populations at large? Current studies understandably focus on accounting for exclusion – opposition to Muslims, prejudice, islamophobia, and nativism. In the INCLUDE project, we expand the scope of inquiry beyond drivers of exclusion to investigate the openness of non-Muslim majorities to the inclusion of Muslim minorities. We ask, under what conditions—on what terms—are they open to inclusion? This research question brings conceptual and empirical attention to different aspects of public opinion and different segments within the public than are currently at the center of attention in research on intergroup attitudes and support for the far right. A major program of new data collection is needed to test the new hypotheses and implications raised. To manage the risks involved in taking research in a new direction, we propose to collect data in sequences of survey experiments in a few countries where we already have a solid base of knowledge to build upon—Norway, Germany, France, the UK, the Netherlands, and Sweden.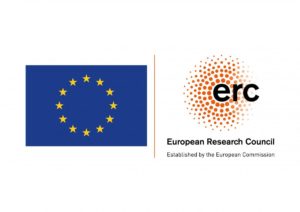 «This project has received funding from the European Research Council (ERC) under the European Union's Horizon 2020 research and innovation programme (grant agreement n° INCLUDE – 101001133 )».
For more information please see Articles 27.3, 28.2, 29.4, 38.1.2 of the ERC Model Grant Agreement for Starting Grants, Consolidator Grants, Advanced Grants (Multi- and Mono-Beneficiary) and for Proof-of-concept (Multi- and Mono-Beneficiary).